Peachy Triangle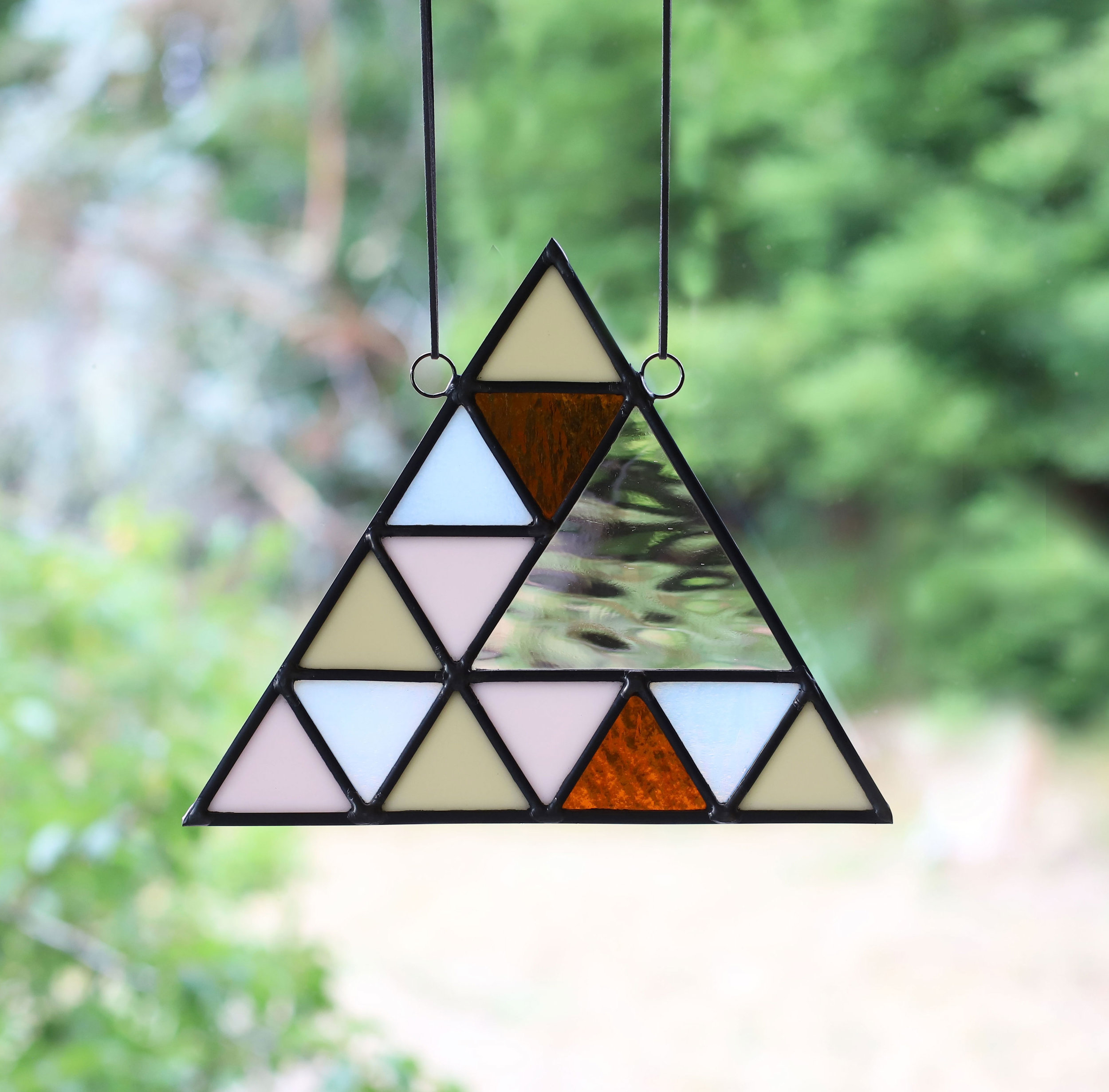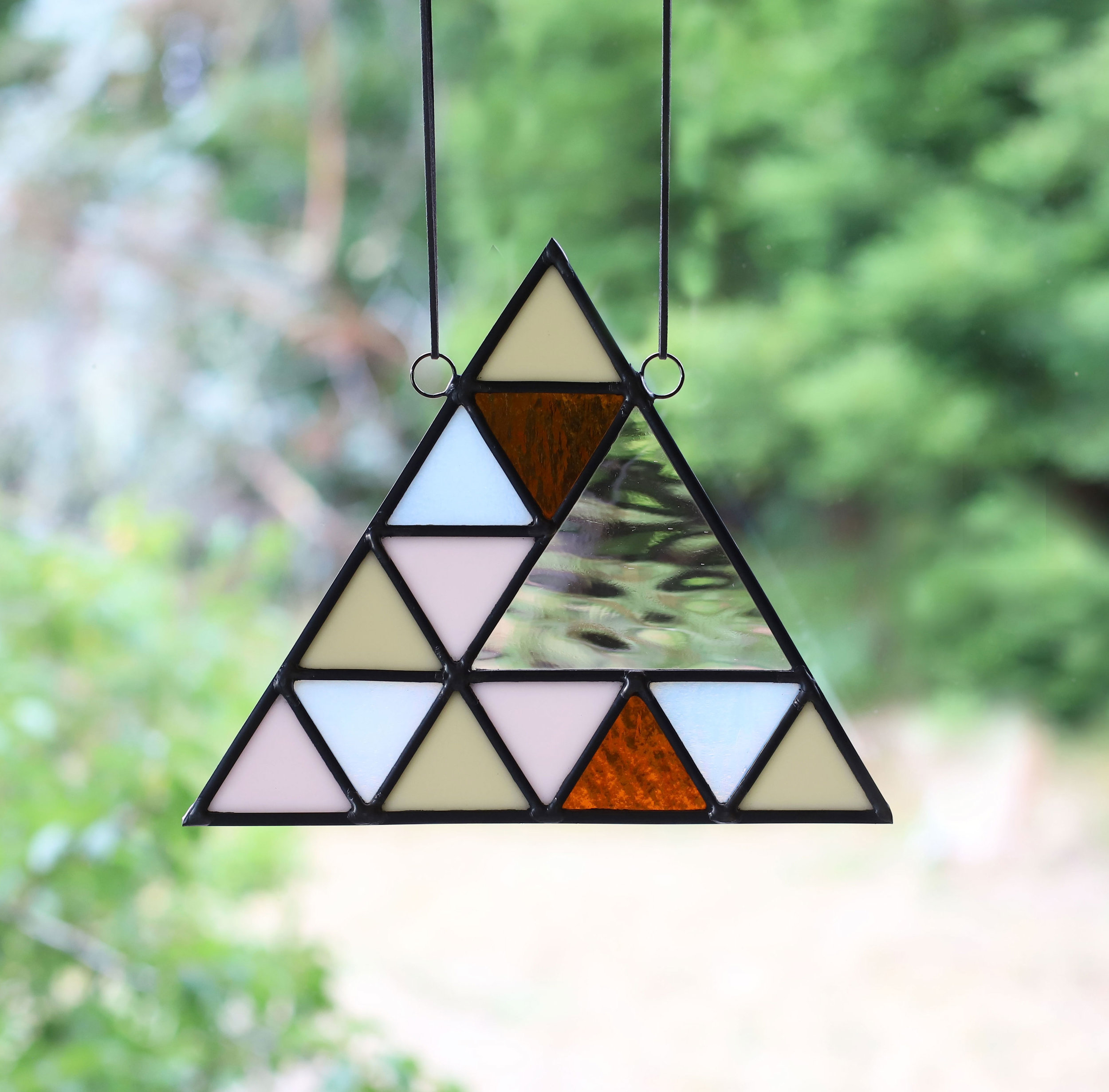 sold out
Peachy Triangle
Stained glass 'Peachy' triangle. This piece consists of 13 hand cut pieces. It has been assembled using the lead came method giving the lines between the glass a smooth and uniform appearance. It is ready to hang and includes gray vegan suede strings.

Approximate Size: 9 1/2"W x 7 3/4"H.
Glass colors: amber, beige, blush & white (small triangles), light pink water glass (large triangle)

Please contact me for custom orders using your choice of glass and dimensions.
Copyright by Kathrin Smirke, Bands of Color