Sunbeam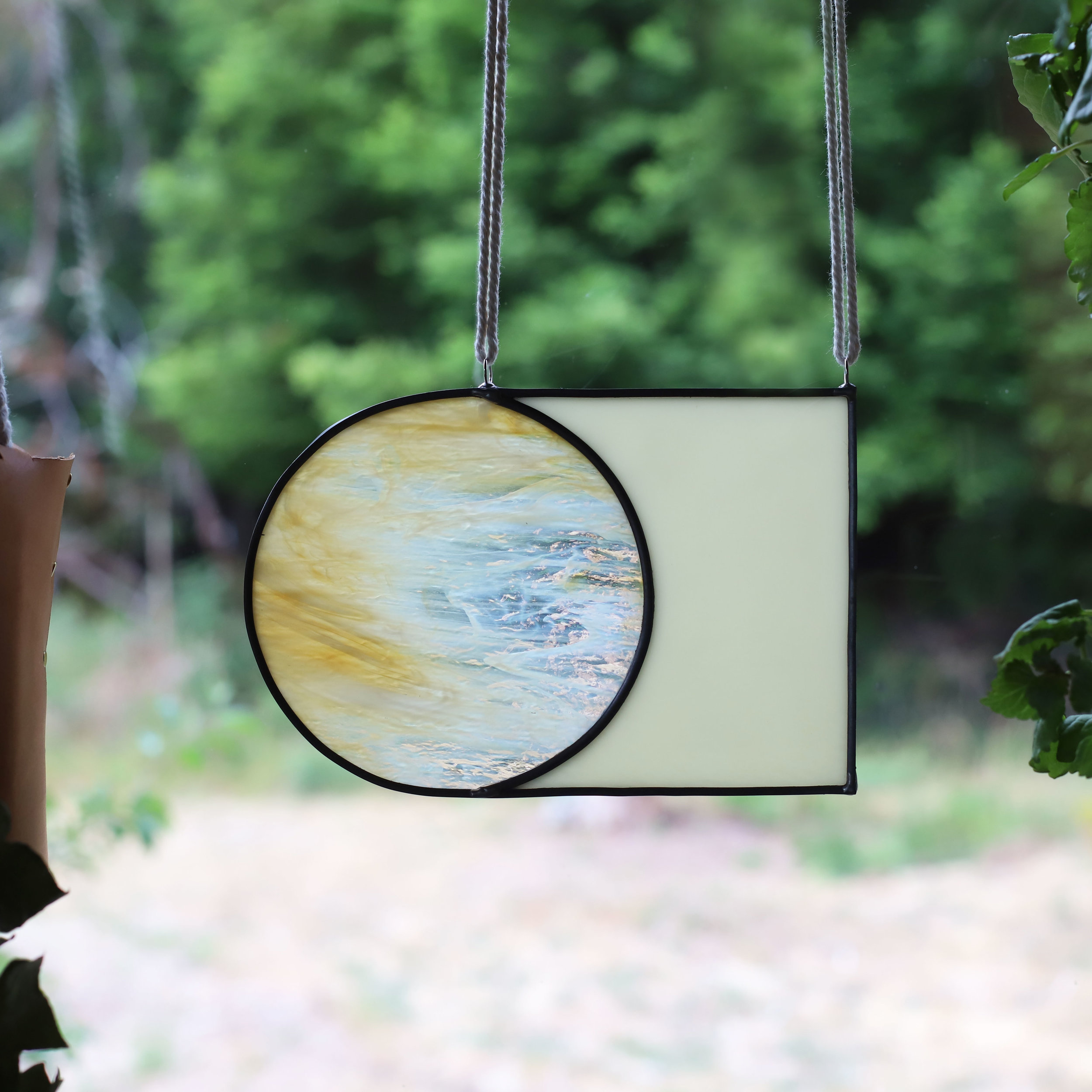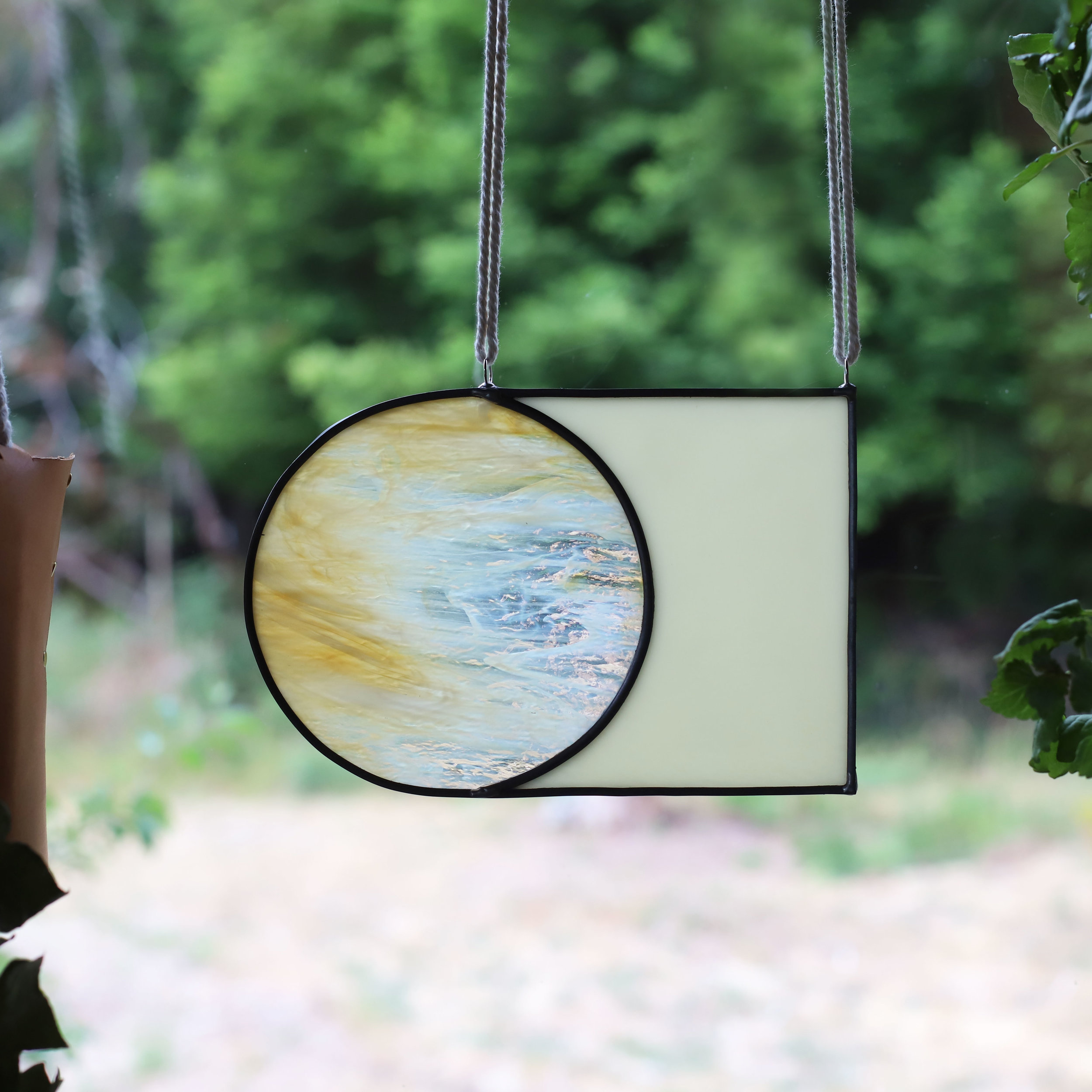 sold out
Sunbeam
Sunbeam. This stained glass piece consists of 2 hand cut pieces. It has been assembled using the lead came method giving the lines between the glass a smooth and uniform appearance. It is ready to hang and includes strings of cotton and jute twine.

Approximate Size: 9"W x 6"H.
Glass colors: Swirly amber and beige

Please contact me for custom orders using your choice of glass and dimensions.
Copyright by Kathrin Smirke, Bands of Color